How Do You Discover YOUR Perfect Cigar?
Everyone has different taste. That's why blind taste-testing cigars is the perfect way to refine your palate and find the cigars you truly love!
Start with the free quiz
Take the 3-minute quiz to help us create the perfect jumping-off point for your cigar adventure! Trust the process!
Take the quiz now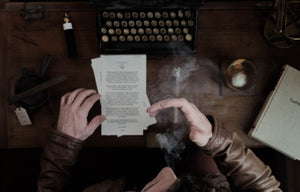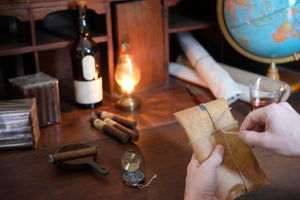 Pick your box
No matter how many cigars you enjoy per month, we have the perfect box to match. Plus, you have the option to skip any shipment if your humidor is fully stocked.
Now we (blind) smoke!
This is where it gets interesting! You smoke the cigars with no idea if it is a $30 Davidoff or an $8 My Father.
Hint: Both cigars have been featured in our blind tasting subscription. Our boxes always come in with a minimum average MSRP of $12 a cigar.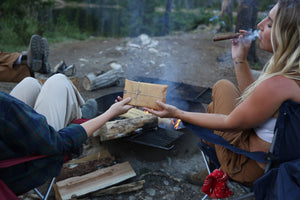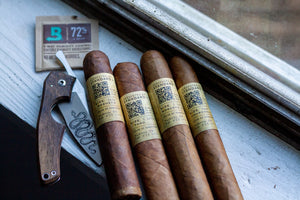 Rate your cigar and find flavor notes
Use our one-of-a-kind tasting cards (included) to keep track of the flavor profile and overall enjoyment! Take notes of the flavors you identify and compare them with our tasting chart created for each cigar.
Cigar reveal
About an hour into the smoke, hit the QR code on the tag to see the cigar reveal page. Tasting notes, reviews from the top sites, and videos from the cigar maker (some of the biggest names in the business) will all help you develop your palate and learn more about cigars. Curious? Check out a sample here.